Blog Partners
Predictive Analytics World Berlin
November 18-19, 2019, Estrel Hotel Berlin
---
Become an Official Blog Partner
As an Official Blog Partner, you will:
have a link to your blog listed on our Blog Partner page as well as a short description of your website and your logo
receive a discount code for you to post on your blog that will give your readers 15% off the price of registration
get a free pass to the conference when three people register using your code (and another for the next four, and then the next five, etc)
Interested?
Then do not hesitate to contact us email hidden; JavaScript is required
---
Blog Partners
Tryolabs is a Machine Learning consulting firm that helps companies build and implement custom solutions to improve their KPIs. Tryolabs leverages multiple types of data to solve complex problems, tailored to individual business cases. It complements its services with backend, frontend and IoT development for a full-fledged solution.
Experte.de ist das neue Vergleichsportal für Selbständige und Unternehmen. Experte.de hilft bei der Auswahl von Business-Software und Tools durch unabhängige und transparente Vergleiche. So ermöglicht Experte.de kleinen und mittleren Unternehmen, die passenden Lösungen für die Herausforderungen der Digitalisierung zu finden.
Started as Kai Spriestersbach's personal SEO blog, SEARCH ONE is now an online magazine publishing exciting articles, helpful tips, tutorials, test reports and recommendations on the topics of search engine marketing, SEO, online marketing, web development and WordPress.
In articles like "The Best WordPress Themes" or "The Best WordPress Plugins" Kai Spriestersbach shares his experiences directly from practice with the readers and helps beginners as well as advanced users with honest recommendations to find the right tools and methods faster.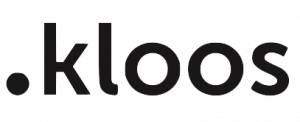 .kloos
Mit .kloos hat Thomas Kloos eine der führenden SEO & AdWords Agenturen in Österreich aufgebaut. Wir sind ein eingespieltes Team von Experten mit jahrelanger Erfahrung. Wir arbeiten international, denken global und betreuen Kunden aus 7 Ländern in 25 Zielmärkten. Wir bilden uns ständig weiter und testen neue SEO Theorien bevor wir sie glauben und einsetzen.
appliedAI.com is world's leading business platform for data analytics, IoT and AI solutions. appliedAI.com provides objective and detailed information on 100+ AI use cases and 3K+ AI vendors. Visit appliedAI.com, choose your industry and business function to get a custom list of AI solutions to transform your business.